ARCHITECTURE, DESIGN-
INNOVATIONS, STAGING
The hospitality industry will need to reinvent itself in parts. New topics will radically question the tried and tested: ecology, sustainability, nature, nutrition, health, vitality the the high age. We have therefore committed ourselves to authentic architecture, emotional design, natural materials and individual staging.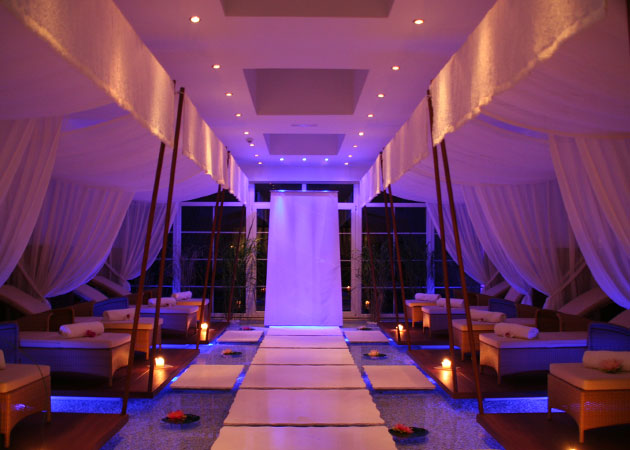 OUR IDEAS FOR YOUR SUCCESS
Create an oasis for your guests
CREATIVE AND
SUSTAINABLE SOLUTIONS
Architecture & design solutions for every budget that respect geomancy and feng shui.
Exceptional solutions for your spa.
Emotional design that puts people at the centre. We use ecological, natural materials that promote the health of your guests.
Individual staging, entertainment and events to inspire your guests with artistic performance.
CONCEPTION FOR INDIVIDUAL REQUIREMENTS
We are pleased to offer you:
Meeting with one or two of our specialists directly at your premises.
SWOT analysis to evaluate the status quo.
Joint brainstorming (wishes, visions, possibilities).
Optimisation concept, New Way concept.
Drafts and scetches.
TURN-KEY SOLUTION
- ALL FROM ONE SINGLE SOURCE
The results serve all those involved as a basic for further successful cooperation
We offer this cooperation on the current HOAI basis.
Preliminary design, design, submission planning, implementation planning.
Tendering, procurement, project management.
Project approval.
If desired, we support you with an interim management to successfully implement the innovative solutions together with you.
YOUR ADDED VALUE
- FOR YOU FROM US
Individual architecture and design solutions - sustainable, ecological, authentic and emotional.
We pay attention to a design that is simple and functional for handling .
Projects from the first vision to turn-key realisation.
Realization of unique brands.
Good design is subconsciously perceptible and ensures the well-being of your guests.
Tailor-made staging for your project.
Special events on your premises.
Impressions of our latest designs
Pavillon of sense - the perfect relaxation oasis or lounge
Pleasure for you and me – the ultimate hotel suite for couples
Mental-Oase Universum –let go, free floating in the space
Watergarden, Naturegarden or experience Separee restaurant
Enjoy with the family - the flexible hotel suite for the whole family

The virtual kitchen – dinner is prepared in front of your guests
King Arthur – A "State of the Art" Meeting und Event Room
Our intelligent conversion concept PSL (Protected Smart Living)

Book your free initial consultation